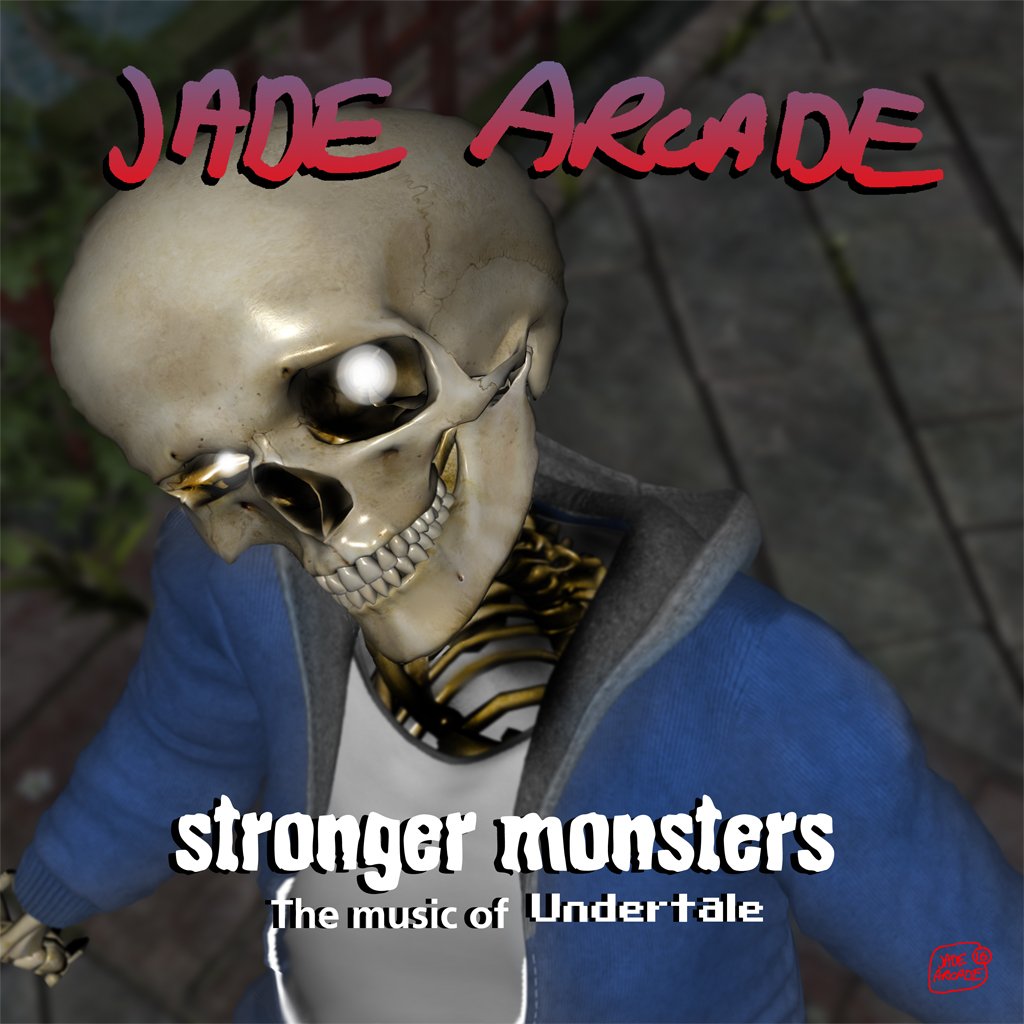 This album has your favorite tracks from Undertale that will meet your standards!!! :D What more can I say that you already don't know about Undertale? If you haven't played it, play the game. If you haven't heard the original soundtrack by all means get that as well... along with this one. :) 
   Toby Fox crafted a very nifty bit of pixels with groovy tunes. This is my version of those tunes. I hope you dig my spin on them. 
   All music performed, produced and arranged by Jade Arcade.  All Album art by Jade Arcade.
You can get it at: https://loudr.fm/release/stronger-monsters-the-music-of-undertale/VtNVX
iTunes: https://itunes.apple.com/ca/album/stronger-monsters-music-undertale/id1107085757
I'm on Spotify at: https://open.spotify.com/artist/1oEHHBb2Tfb4hmJ8PWJwY8
My other work at Loudr: https://loudr.fm/artist/jade-arcade/nHXbE
http://www.jadearcade.com 
http://www.facebook.com/thejadearcade 
http://www.jadearcadedesigns.com
All songs on this recording are legally licensed content.